AND WE'RE BACK. Thanks for your patience everyone! I'm currently working on 3 different projects which was A BAD IDEA, but i'm makin' it work as best I can ????????. Technically you're getting TWO PAGES today, you lucky ducks.
Here's a link to a slightly larger version of the page, since the size constraints here make it pretty tiny: https://pbs.twimg.com/media/D2tFQTZX0AAlkl6.jpg
April Fools came and went again, here are some more human!aliens in case you missed them on the twitter: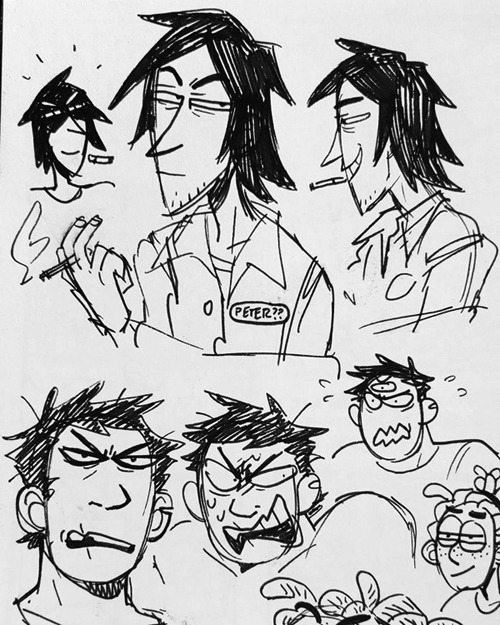 Peko isn't even going to be in this part of the comic, thanks for putting up with this trouble maker.